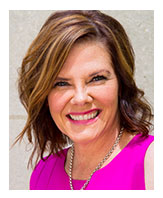 About CrisMarie
CrisMarie wasn't supposed to make the Olympic team as a rower. She was too short and wasn't even an athlete in high school. Yet, in six years, she did the impossible and became an Olympian.
She was a flight test engineer for Boeing's 777. She got her MBA and wound up working 60 hours a week at top-five management consulting firm. It wasn't until CrisMarie was brought to her knees by chronic fatigue, digestive issues, and a long-term back injury, that she realized she was living her life to please others. She felt like a fraud.
Today, she is a life coach, speaker, author, actor, and hip-hop dancer. She loves her work, her relationship, and her life. She shares her courageous journey from non-athlete to Olympian, from fraud to unapologetically, CrisMarie.
CrisMarie is a dynamic, inspiring, and a heartfelt speaker who shares her stories in a real, raw, and relatable way. She'll do her homework to make sure any talk meets the needs of your particular audience.
Some places CrisMarie's spoken: the San Francisco Giants, Johnson & Johnson, Nationwide, Microsoft, Husky Hall of Fame, and the University of Washington.