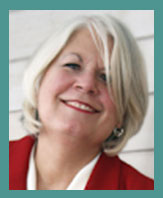 About Michele: Leading individuals & organizations with Experience, Strength & Hope and Laughter
A nurse of 40 years, committed to a vibrant, creative life, crafting words and telling stories both true and fictional; she shares experiences of strength and hope. Wisdom and strategies that spark action and healing are found throughout Michele's presentation.
With a wicked sense of humor, she is noted for provoking thought, stirring memory, igniting courage and exercising laughter through her hilarious stories with an incredible message.
Michele bends boundaries. Seeking greater independence at age 5 she released farm animals from pens and wandered distances her mother only learned of later. Emerging as an entrepreneur at age 10, she demonstrated relentless, wouldn't take "NO' door-to-door sales of catalog flower and vegetable seeds as her first professional gig. Catholic school fundraisers and strong coaching support at home honed her sales training. Named TOP SALES of her freshman class for over 500 waxy, chocolate, one dollar logs sold for Catholic education. Though once busted in 1st grade by a seemingly nice lunch lady for prevarication, Michele was voted class president 8-10th grades at two schools.
Enjoying nearly every day of nursing in OB-GYN, Family Planning, Infertility and Women's Health even in perinatal bereavement, breast cancer and sexual assault; nursing always made her feel challenged and valued. She has witnessed countless miracles of healing grace at the hands of healthcare professionals, families and God.