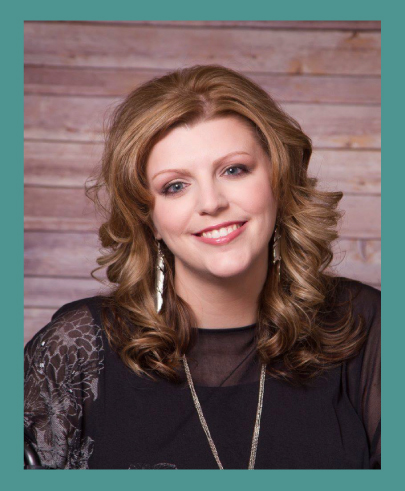 About Ashlee
Are you looking for a keynote speaker that will inspire your audience and encourage a spirit of adventure and positivity? Look no further than Ashlee Lundvall. After a paralyzing ranching accident when she was just 16 years old, Ashlee learned that tragedy can be an avenue for change and growth. Her courage and humor will bring a smile to your face and hope to your heart.  Life from a wheelchair has never slowed Ashlee down. In her upcoming book, "Lessons From A Pitchfork," she explores the life-changing events that led her to become a wife, a mother, an avid outdoorswoman, and Ms. Wheelchair USA 2013. Ashlee lives in the beautiful mountains of Cody, Wyoming, where she enjoys camping, kayaking, and hunting with her husband, Russ, and her daughter, Addison.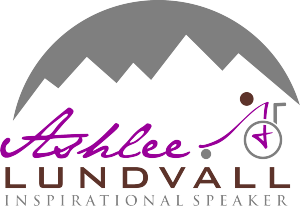 Bethesda Christian Schools was fortunate to have Ashlee shared with all of our students last year at chapel.   She presented a wonderful message for each age group.  Her testimony is outstanding and compelling engaging her audience through the very end.  We would highly recommend Ashlee as a speaker at your next program.  She will inspire you not to settle, but to keep striving for what God has for you.
Holly Ringler, Development- Bethesda Christian Schools
---
Lessons from a Pitchfork
Ashlee shares her personal story of how an accident at 16 years old dramatically changed her future. As she faced each new role in her life, she learned five valuable lessons:
Reinvent Yourself
Don't Settle
Stay Active
Be Brave
Laugh Often
An Attitude of Access: Disability 101
Disability awareness, appreciation, and education for businesses, organizations, government agencies, health care, and general audiences.
Discovering Your Disability
For churches, caregivers, and general audiences- Ashlee examines how anything that keeps us from reaching our full potential can actively disable our lives.
You Have a Purpose
A thought provoking experience for children, teens, and young adults, challenging them about their purpose and future plans.
An Adaptive Life
Ashlee shares how she has adapted to life on wheels, from everyday tasks to her active enjoyment of the great outdoors.
More of Ashlee's Testimonials
Ms. Ashlee Lundvall is an amazing and inspiring woman. I had the pleasure of meeting her shortly after she was crowned Ms. Wheelchair USA in 2013. The Mission of Ms. Wheelchair USA is to promote glamour, self-confidence and community service…celebrating the achievements of women with disabilities. Ashlee fulfills this Mission in an outstanding fashion. Ashlee is a testament of the ability to accomplish one's goals despite overwhelming obstacles.
Ashlee has a remarkable story to share! She addressed over 350 of my employees and their guests. Ashlee's words both delighted and inspired the audience as she told her story with grace, poise, passion and good humor. As a speaker, Ashlee is sure to be an asset to your event.
Tom Gruber, President- CareStar
---
I am a daughter, a mother, a physical therapist, and striving for healthy relationships and life experiences.  Ashlee's motivational and inspirational talk touched my heart in all areas of my life! I feel so fortunate to have met Ashlee and see and hear how her life dreams and goals are being fulfilled despite all the obstacles she has faced.   Ashlee's amazing attitude, faith, sense of humor, and bravery have enabled her to accomplish so much in not only her life, but also the lives of those around her.
I have seen Ashlee speak twice, and would love for my friends and family to hear her motivational speaking!  I plan on bringing my pre-teen daughter to hear Ashlee speak the next opportunity available because I know Ashlee will have an impact on her life choices.  I would highly recommend everyone, young or old, weak or strong, successful or struggling, to see and/or hear Ashlee's motivational talk-Ashlee is awesome!
Kerry Breen, Physical Therapist- Frontier Neurosciences
---
Ashlee delivered a talk for our event, TEDxCentralWyomingCollege, that brought the house down!  She has a unique ability to relate to an audience of extreme diversity, inspiring and entertaining them with her story of innovation and courage.  Her talk has received over 2,600 views to date and continues to inspire people of all ages to consider the gifts they have been given and utilize them to lead a rich and fulfilling life.  The reviews from our audience clearly indicated that she made a significant impact on the 400+ attendees of the event.  Once you listen to Ashlee, you will think of life in a whole new perspective, and she will have you laughing and crying within that time frame!
Lori Ridgway, Director of Marketing & Public Relations
Central Wyoming College